KOLAWOLE OLATOSIMI ADENOLA – National Program Coordinator
Kolawole Olatosimi Adenola was born on 30th April in the early 70s in the south west region of Nigeria. He had his primary and secondary education in Lagos before proceeding to the Oyo state for his university education.
Mr. Kolawole Olatosimi have being involved with activities concerning children and youth for more 15 years, he started teaching children in the Sunday school of his local church and it was believed that the passion for working with children was developed at this stage of his life.
Mr. Kolawole have facilitated in many programs and workshops involving children and youth matter and some of such program are:
• Participant at the Training on Emergency Preparedness and Response Plans for Children organized by UNICEF, 20th to 22nd October 2010
• Participant on the capacity development on Child Protection organized by UNICEF, 7th to 11th December 2010
• Participant at the UNICEF Capacity Building for Civil Society Organizations on programme Management, Resource mobilization, Documentation and Communication skills, Abuja, September 4th – 7th 2007
• Participated in the review meeting of CSOs/ and the Federal Government on Achieving the Millennium Development Goals through Budget implementation, 16th June 2009.
• Participant at the National Workshop on the Menace of Human Trafficking, Child Labour and Abuse organized by NAPTIP, 18th to 19th of August 2010
•Participant and member of Communiqué development at the National Workshop on Child Domestic Labour, its harmful effect and available alternative organized by NAPTIP, 12th to 13th October 2010.
• Participant in a train the trainer workshop on the child rights monitoring and documentation by UNICEF and bar human rights committee of England and Wales, 11th to 13th October 2011.
• Led the CSOs delegates that presented the complimentary report on the implementation of the African charter on the rights and welfare of the child to the committee of experts in 2018.
Mr. Kolawole Olatosimi loves reading, traveling, dogs breeding, and making friends. And these hobbies have also assisted him to reach more vulnerable children and youth in the community. He is a team player and hates all forms of oppression. He is presently the program coordinator at the Child & Youth Protection Foundation.
OGUNLEYE AKINSOLA OPEYEMI – Technical Support Officer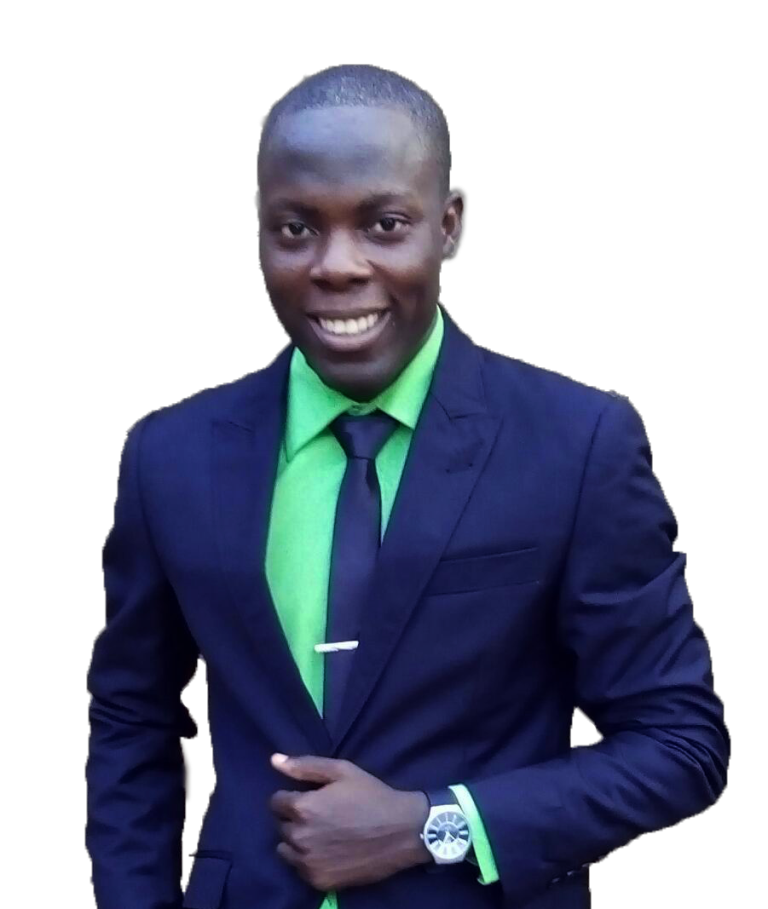 Ogunleye Opeyemi Akinsola is currently technical support officer for CYPF. He is a graduate of Fine/Applied Arts from University of Benin, Benin City, Edo State, Nigeria. A versatile and resourceful person with wide range of experience in graphics design, photography, videography, web design, animation, painting, computer and software engineering. He joined CYPF because of his passion to see children and youth become responsible adults and leaders in the future.
ONWUAHA PRECIOUS CHIZURUMOKE – Communication Officer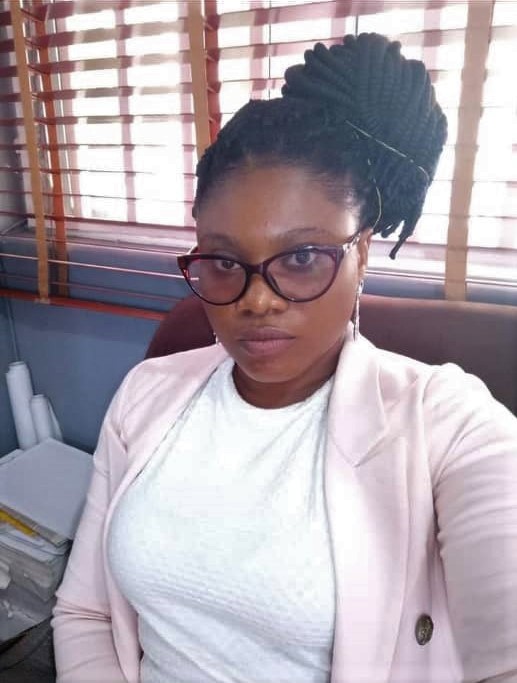 Onwuaha Precious Chizurumoke, was born in Zaria, Kaduna state and a graduate of Geography from the University of Nigeria, Nsukka. She is always passionate about children, women and Youth empowerment.
Her involvement with children and subsequent training them on basic core life skills and enterpreneural skills started as far as her Junior Secondary School days. She served in Amazing Thoughts Orphanage Home as the Program Officer and as a member of the pioneers of the Summer Camp organized by the home. The summer camp is to bridge the social communication gap between the privileged and less privileged/vulnerable children.
She is a member of the Pioneers of the Girls Get Equal Campaign Abuja organized by Plan International which seems to achieve equal opportunity for girls.
Presently, she is the program officer of Child and Youth Protection Foundation whose vision is to create a society which respects the rights of Children and Youths; a society which promotes positive and enabling environment for children and youth to grow and develop into responsible adults; a sanitized society.
She has been a member of the panel of judges for spelling bees competition of primary school children in the FCT organized by Enigma of the Christ Embassy Church.
In her position as the Program Officer, she has anchored the trainings of ICT in 3 public schools in Lugbe Abuja, anchored the Educational Support Scheme of the organization, facilitated leadership trainings, core life skills trainings in some Primary and Secondary School in Lugbe, Abuja as well as in Orphanages in Lugbe, Abuja.
She has also facilitated child protection trainings in selected schools , coordinated online trainings on CYPf's WhatsApp platform which is centered mainly on issues surrounding the protection of children, women, men and Youths.
She has also designed, planned, and implemented "Engaging boys to end Child Sexual Abuse in the FCT".
Rapporteured at the launch of Alliance 8.7 on the Technical Working Group sponsored by ILO, IOM and FML&E on the 10th May, 2019. She represents the organization in CPN, WASCOF, WASCI.
Participated at the national consultation and strategic workshop for accelerating action for the elimination of child labor in supply chains in Africa by ILO
She has also coordinated a one day training workshop for teachers and counselors of some Public Schools in FCT, Lord's bridge Academy, Tithemi Int'l School and Chrisland Schools, Abuja on Child protection.
KYENPYA KATKUK – Legal Officer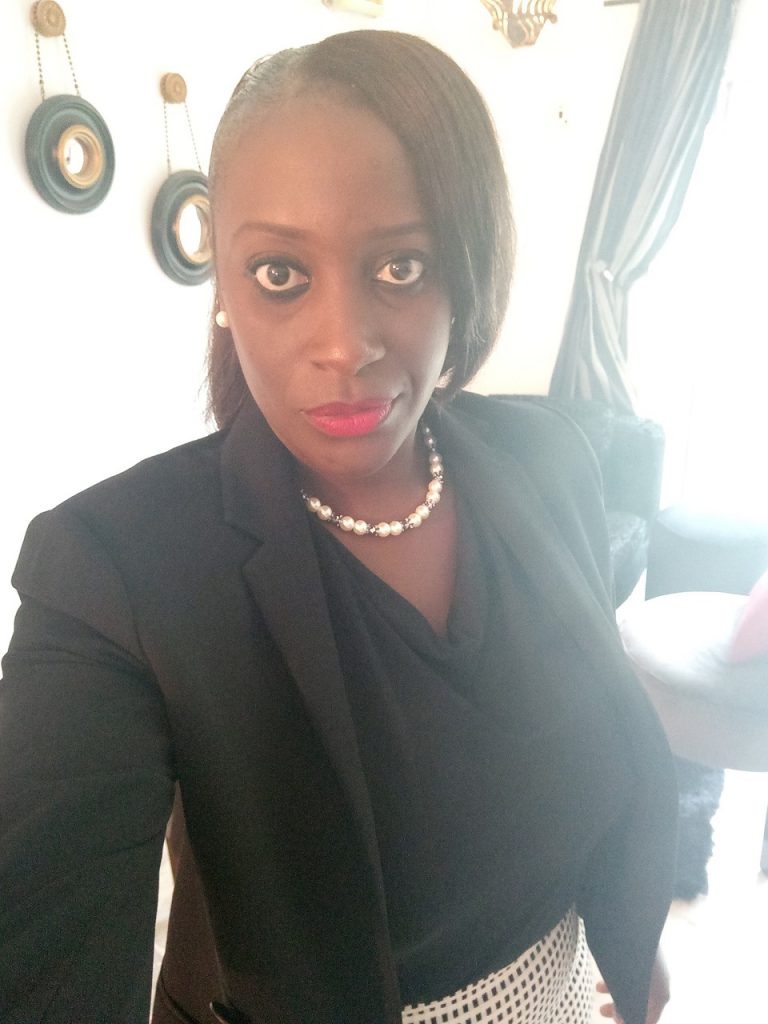 Kyenpya Katkuk partakes in legal research, legal literacy and proffers advise on relevant points of law and policy frameworks as it affects children and youth. she is also an expert on corporate governance and restructuring within organizational settings.
HUSSEINA SHAIBU – Asst. Legal Officer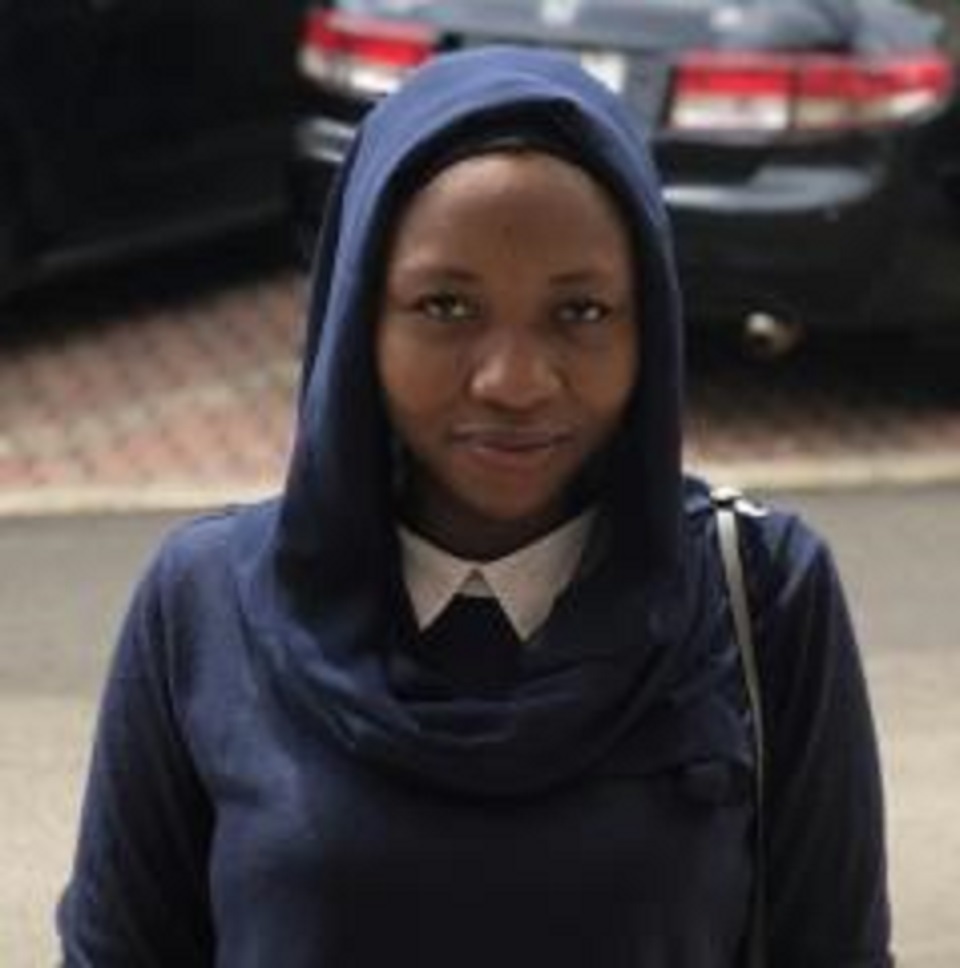 HUSSEINA SHAIBU is an assistant legal officer with Child and Youth Protection foundation, she received her LLB at the Kogi State University in 2015 and her BL from the Nigerian Law School in 2016, she is currently undergoing her masters program in ICT Law and she hopes to use this knowledge to protect children and youths from technology related crimes in Nigeria.
OGUNSANYA IDOWU VICTOR – Admin Officer
OGUNSANYA IDOWU VICTOR is a graduate of accounting from EKITI STATE UNVERSITY. he is an enthusiastic, self-motivated, reliable, responsible and hardworking person, a mature team player and adaptable to all challenging situations, willing to learn and develop new skills. he joined Child and Youth Protection Foundation because he is passionate about working with Children and young people, to represent Children's voices and making their views heard.
MERCY OLORUNFEMI – Program Officer
Mercy Olorunfemi is a business strategist and program manager with a passion for child and youth empowerment and entrepreneurship development in Africa, with a 2+ years of experience in the non-profit and technology sector. Her zeal for solving Nigeria's unemployment challenge and building sustainable youth-led businesses and inclusive communities led to her involvement as a project manager and youth coach for the Next Economy Nigeria, the Dutch Government-funded Local Employment for Development in Africa (LEAD) program, building the capacity of 400 youth, young girls and women in employ-ability, entrepreneurial skills and financial literacy through the project in Abuja, Nigeria in less than two years A business developer, communications specialist and mentor, Mercy supports the growth of several businesses including startups in Nigeria.
BABAJIDE OGUNSAKIN – Monitoring & Evaluation Officer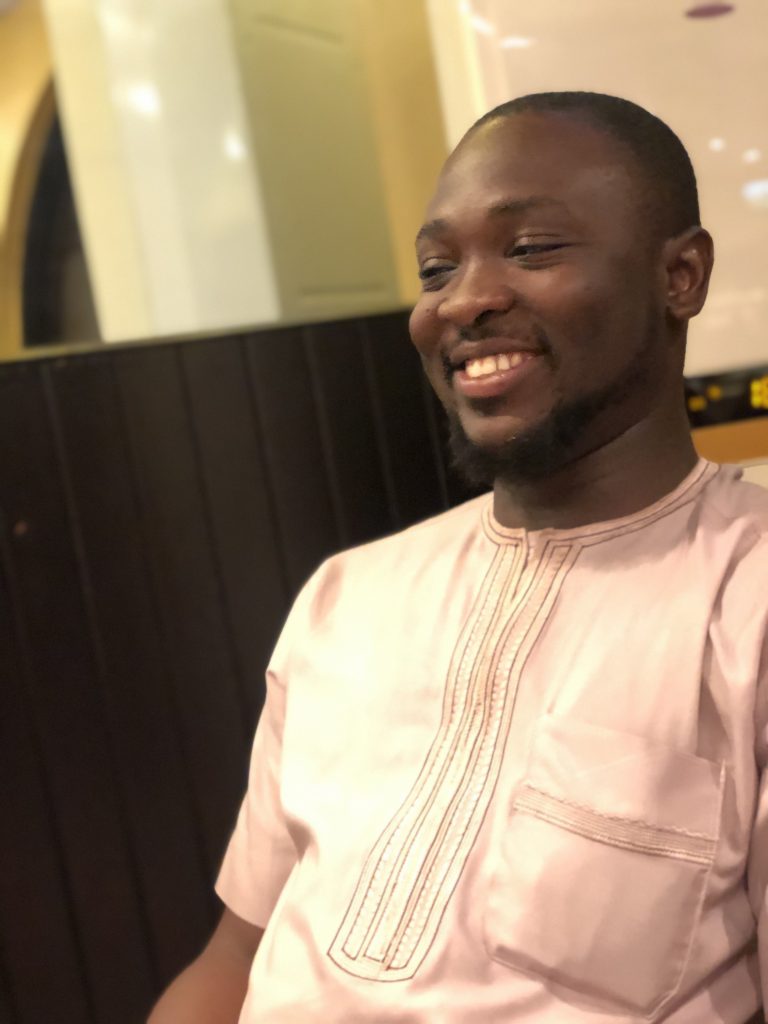 Ogunsakin Babajide is currently the M&E Officer at Child and Youth Protection Foundation. He has been in the development world since 2017. He is a trained Monitoring and Evaluation specialist from Philanthropy University, Oakland California, USA, a trained Project Manager from The International Business Training Institute, and he also has a Certiport (Microsoft) Certificate to prove his expertise using Microsoft Analytics Tools. He has a Bachelor's Degree in Philosophy (2013) and a Master's Degree in International Relations and Diplomacy both from the University of Abuja (2019) as well as Understanding EU-Russia Relations: Foreign Policy Actors, Institutions and Policy-Making from the University of Tartu, Estonia. He is proficient at the use of English Language for both oral and written purposes and also has a workable knowledge of French Language backed up by a DELF A2 certification. He has been successfully trained in the act of report writing and the act of Negotiation. He has also undergone Workplace Security Training (BSafe) by the United Nations Department of Safety and Security.
OKADU TAMA – Publicity Officer
Okadu Tama Helen is a graduate of Information and communication technology from the University of Ghana, Legon – Accra and the Assistant program officer with child and youth protection foundation, currently the face of Plan International Anti- trafficking Campaign, advocating against trafficking of adolescents and young girls in Nigeria. she is also a member of the Girls Get Equal campaign that seeks for equal opportunity for adolescent girls (equal rights to education) Okadu Tama Helen Has: -developed an ICT curriculum and training manual for the training of young Girls in government primary and secondary schools in Lugbe, Abuja. -developed and design several graphics and info-graphics advocating for the rights and welfare of children, women and young people, increase awareness around issues affecting children, youth and women. -facilitated capacity building trainings on essential life skills for children, child rights, social media and child protection, digital literacy and child protection. -coordinated online trainings on cypf's whatsapp platform in topics that are relevant to child protection -Facilitated and coordinated the programme design, planning and implementation of "Engaging boys to end child sexual abuse in the FCT -Rapporteur-ed at the launch of Alliance 8.7 on the technical working group sponsored by ILO, IOM and the ministry of Labour 10th May 2019 -Participated and reported at Step down of the Blended Training Workshop on Human Trafficking, Child Labour and Forced Labour on 28th -31st January 2019 sponsored by ILO, IOM, EU -Participated at the national consultation and strategic workshop for Accelerating action for the elimination of child labour in supply chains in Africa by ILO held 2nd -3rd May 2019. -Rapporteur at the launch of Alliance 8.7 sponsored by ILO, IOM and the ministry of Labour 10th May 2019 -Facilitated Capacity Building workshop for engaging boys to end child sexual abuse 13th – 17th May 2019 -Participated at a 5-day training on "Navigating case management in child protection" by CYPF from 13th – 17th November 2017 -Participated at a 5-day Training of NACTAL –FCT Members on Securing Access to Justice and Support for Sexually Abused Children in FCT held on 11th – 15th December 2017 sponsored by The French embassy and SOAR initiative -Coordinated the design and implementation of the Awareness and Advocacy Campaigns on child right in LEA Lugbe and LEA Aleyita (2018). -Coordinated a one-day training workshop of teachers and counsellors of crystal pearl academy, Lord's bridge Academy, Tithemi International school, Chrisland Schools Abuja on child protection she is also a training 2 dimensional animator and a graphic designer.